Shopee is more retail, consumer-consumer, home made goods site with less guarantees than Tiki. But they have frequent "Shocking Sale", which feature selected and limited items at shockingly low prices every selective time. So you can buy them within minutes with really good prices.
Also, Shopee allows you as buyers to chat directly with sellers, a feature that you don't often see in other e-commerce platforms. Not only does it save time for buyers to enquire further about certain products, they can also negotiate with the sellers, for example to give a special price for bulk purchases.
So, let's start to use:
Shopping on Shopee via Laptop/PC
When you register you will receive a OTP through a phone call, click to Gửi mã xác thực (randomly generated within 30s). If you don't receive any message or call, click Gửi lại (Again). An automated call will call in Vietnamese, so make sure to be with a VN speaker!
Note: Passwords must be 8-16 characters, including letters and capital letters.
When registering be careful not to tick the box to receive promotional emails – they send a lot and they are all in Vietnamese!
Step 2:
Shopee has great selection and lower price than competitors.
Let's visit our store: https://shopee.vn/shop/6730673/
Step 3
After choosing your products, at shopping cart, you click to Mua ngay (Buy now) and enjoy free shipping discounts on your online purchases when you redeem free shipping vouchers on Shopee:
Especially you as consumers can use the AirPay app as an e-wallet to pay for products at Shopee.
Last step:
Fill in the form with your shipping address inform and click Hoàn thành (Finish). Now you can track your order status via app.
Shopping via Shopee app
Step 1: Search for products: You can filter products with following criteria:
Loại sản phẩm (as Liên quan (Featured), Mới nhất (Latest), Bán chạy (Best sale), Price (Giá)… )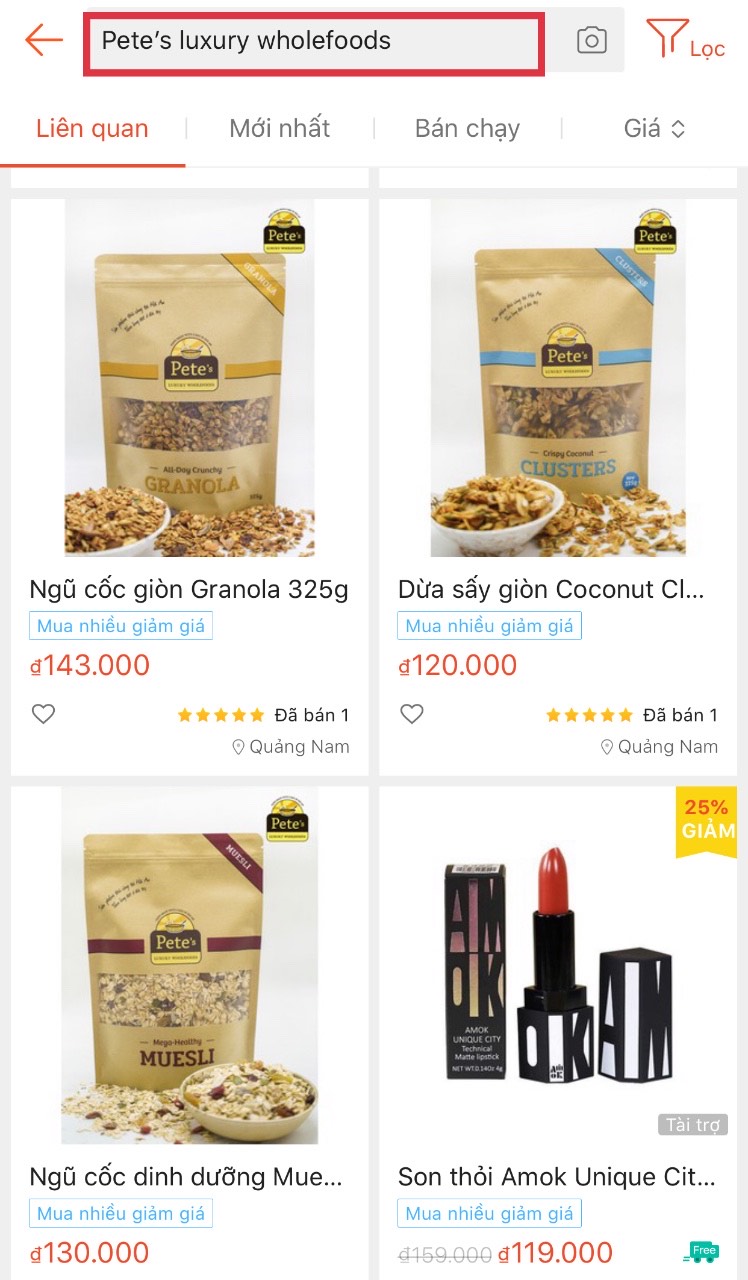 Step 2: Choose your favorite product
Click Chat Ngay (Chat now) if you need to ask the seller for more product information.
Click Thêm vào giỏ hàng (Add to shopping cart) if you want to continue shopping
Click Mua ngay (Buy now) if you want to check-out.
Step 3: Click to Shopping cart emoji > Tick on the products you want tp buy > Click Mua hàng (Buy them). Choose mã miễn phí vận chuyển và mã giảm giá (voucher). Click Xem thêm (Read more) to see a complete list of coupons.
Step 4: As Tiki, you need to fill in Chọn địa chỉ nhận hàng (shipping address), đơn vị vận chuyển (shipping agent) and phương thức thanh toán (payment option).
Step 5: Click Đặt hàng (Order). Now they'll deliver to your table – no waiting in line 🥰